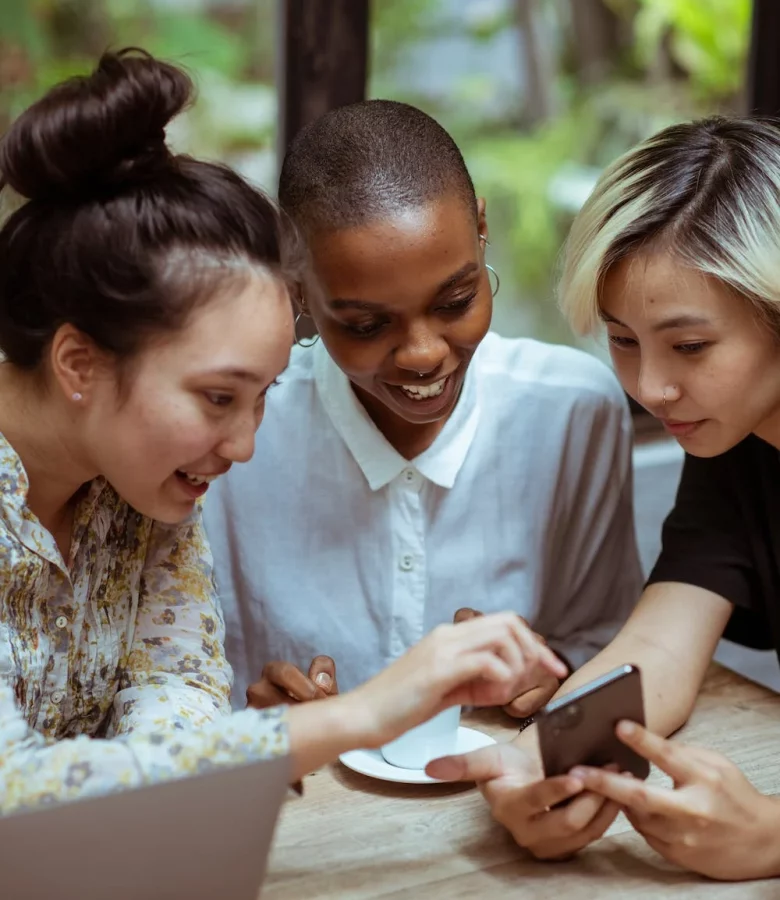 The whys
Why BNPL and why now?
There's a lot of talk about BNPL currently, let's see why a bankless BNPL might be just right for merchants
Smoother experience
Everything can be fit to your needs and KPIs
Premium users
Increase the loyalty of low-risk premium customers
Increase sales
BNPL customers seem to buy more with a higher average ticket size
It pays off
You can expect higher conversion rate and increased sales volume
Key features
You just simply can't go wrong with our BNPL solution
Everything we made is tailored for the requirements of the merchants that wish to provide a bankless BNPL experience
Batteries included
Every platform and component ready for your use-case
Fully customisable
Everything can be changed down to the very core
Enterprise ready software
Your compliance department will be more than happy
Go live in weeks
Depending on your integration requirements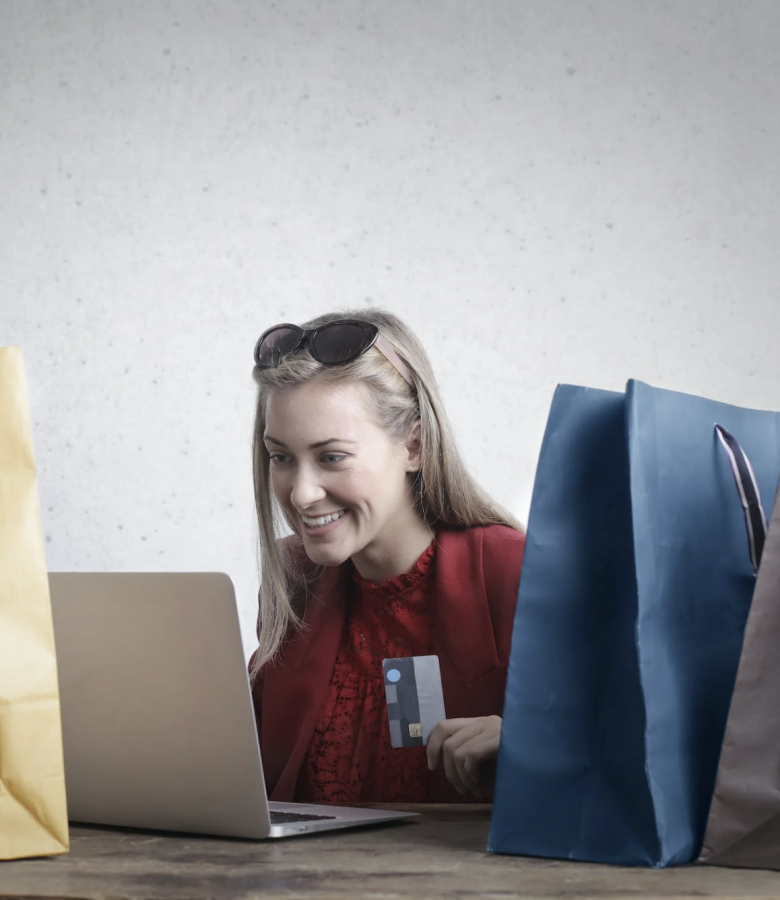 Key features
Explore the amazing features tailored for merchants providing bankless BNPL solution
User journey
Provide a flexible and future-proof user portal to onboard and serve customers with their BNPL purchase. Provide a purchase history, deal management and BNPL applications easily.
Mobile application ready
Can be easily integrated in a mobile application using APIs and SDKs
Optional web view
Available in a web based journey as well to serve all requirements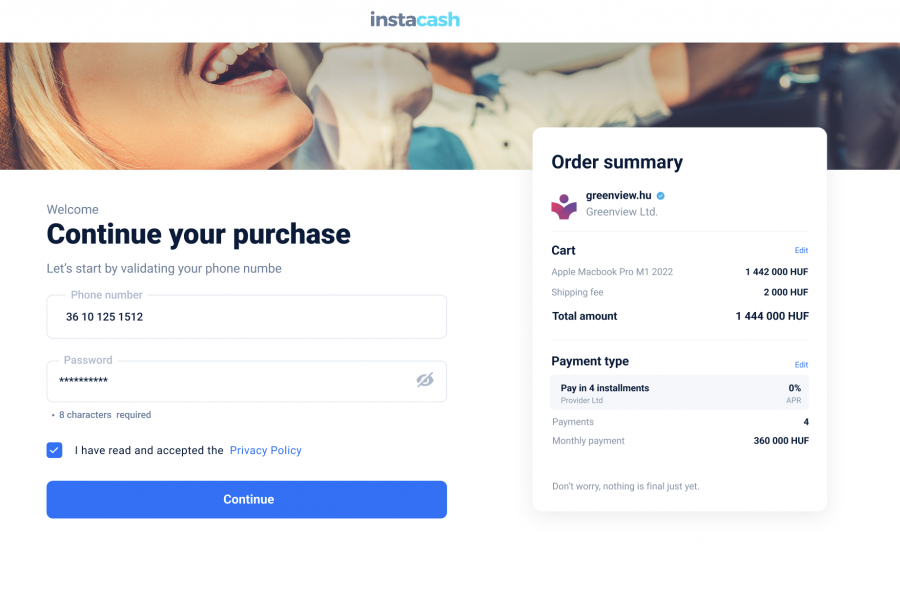 Scoring engine
The in-built scoring and decisioning engine provides all the risk mitigation features your business needs. It does not matter if you already have a model built or prefer to test different scenarios first. All these capabilities are already included.
Amazing UX
Drag and drop parametrization of the whole decisioning
Data sources
Integrated 3rd party data sources ready to use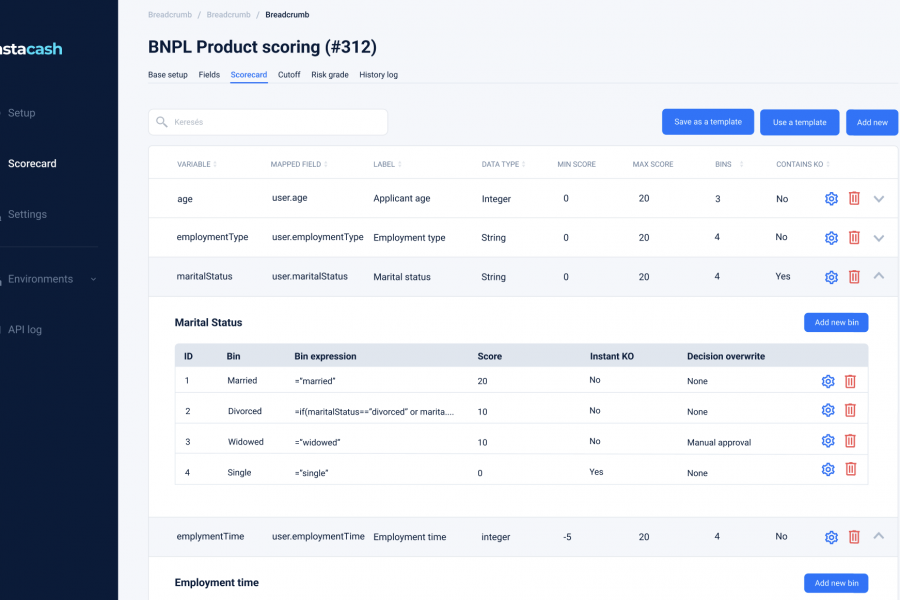 Administration portal
The drag and drop process and product parametrisation, notification and document templating all serve the purpose of creating a flexible and easily customisable white-label BNPL solution
Drag and drop functionalities
Change your application flow easily with flexible fields and flows
Control everything
Modify anything to the last bit without writing a single line of code